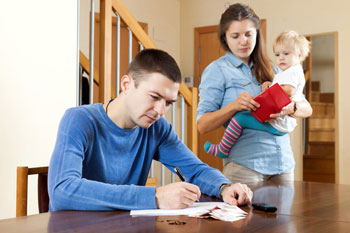 Local government is one of the worst sectors for treating people in problem debt unfairly, according to the results of a new survey.
A new report from debt charity StepChange found 42% of its clients had been treated unfairly by their local authority in relation to dealing with their debt.
Many said creditors were also failing to take vulnerabilities such as mental health problems and depression into account.
The report - Creditor and debt collector conduct: What's making debt problems worse? – revealed the majority of those visited by bailiffs in the last two years said they had vulnerability beyond financial difficulties, with 86% saying the experience increased their levesl of stress.
Despite reforms to bailiff practices in 2014, nearly half (49%) said they'd had an intimidating doorstep visit, and 48% said the bailiff refused to accept an affordable repayment offer.
Mike O'Connor, chief executive of StepChange, said: 'People fall into debt for a variety of reasons including unemployment, illness and relationship breakdown, but the way in which creditors treat people in difficulty can have a significant impact on how long it takes that person to recover.
'Ensuring that people in financial difficulty get the right support at the right time can make the difference between someone getting back on their feet or them being driven into deeper hardship.'
The charity is calling for people seeking debt advice to be given a period of six months to a year in which enforcement action is halted and interest and charges are frozen.
In response, the Local Government Association (LGA) said counciks only use bailiffs to recover debt a last resort. A spokesperson said: 'Councils have a duty to their residents to collect debt such as unpaid council tax, so important services are not affected. But they realise that times are tough and do their best to protect those affected the most, whether through introducing hardships funds or taking a sympathetic and constructive approach to the way unpaid tax is collected.
'Before the situation reaches a stage where bailiffs are involved several letters should have been written, people should have been encouraged to apply for financial support, and efforts should be made to arrange new payment plans or to attach the debt to a salary.'