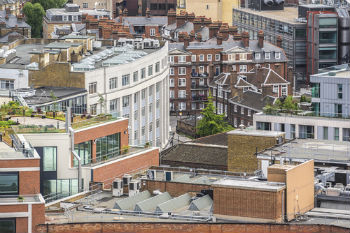 Local authorities are unable to make the most of their public assets due to 'restrictive and counterproductive policies', a new report is warning.
A report by think tank Centre for Cities said a number of major policy issues are creating barriers and disincentives against getting the best value from public assets.
It makes a number of recommendations to encourage economic growth including abolishing Stamp Duty on the transfer of assets between public bodies and local authority areas.
The report - Delivering Change: making the most of public assets - also calls for the reform of the national permitted developments rights policy to give local authorities more control and flexibility to shape developments across their area.
Alexandra Jones, chief executive of Centre for Cities said: 'This report shows that in a climate of continued austerity, local authorities are finding inventive and creative ways of using their public assets to improve their local economies and to spur on growth. However, it's also clear that local leaders are being constrained by restrictive and counterproductive policies that are preventing them from making the most of their assets.
'It's makes no sense, for example, that if local authorities want to create a public property company to manage all the public assets from different local bodies across a wider area, stamp duty is charged when they transfer those assets to the property company, and then again if those assets are sold off. Scrapping that tax in the first instance would enable local authorities to take a more strategic approach in working with other public organisations to get the best value from their assets.'