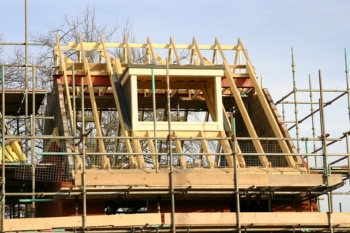 Campaigners have accused some councils of using 'dirty tricks' to stop people from building their own home.
The National Custom and Self Build Association (NaCSBA) said it has found some local authorities charging excessive fees to join registers, not allowing people who live outside the authority to sign up, and restarting registers with new conditions.
It said that more than 11,000 people have signed up to Right to Build registers in England in the past year, but said the numbers remain far short of the 'real' underlying demand.
Research shows that only 45% of councils have met their legal duties to ensure there are enough plots made available to meet the demand on the registers.
CEO of NaCSBA, Andrew Baddeley-Chappell, said: 'For the first time, local authorities have had to meet a statutory duty to help self builders access the plots that are needed. It is clear that overall they have come up short. In some cases, this is despite the hard work and best efforts of the authority, and we recognise those that have worked hard in this area.
'In too many cases however local authorities have spent scarce time and effort not on delivering plots but rather on seeking to avoid their obligations. This cannot continue; not least if we are to deliver homes in the volume and of the quality that this country needs.'