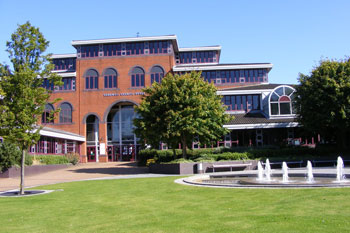 A re-inspection of Sandwell Council's children's services found they remain 'inadequate' ahead of the launch of the council's new Children's Trust.
A 2013 Ofsted report found the borough's children's social care services were 'ineffective' and criticised their leadership and management.
In response to this, in 2016 the Government decided the services should be run by an independent trust - which is due to go live on 1 April this year.
However, a new report from Ofsted has concluded the local authority's children's services remain 'inadequate'.
Cllr Simon Hackett, cabinet member for children's services, described the conclusion as 'disappointing' but emphasised that the new trust would lead to improvements in the services.
'While it's clear that there is much more work to do, Ofsted also recognised the beginning of change in the service that will make sure Sandwell Children's Trust has the foundations in place to succeed,' he said.
'The trust is the future of children's services in Sandwell. It will give us a fresh start and the opportunity to achieve real change. It cannot succeed without the council's full support which I will make sure it receives.'
The trust will be chaired by the Right Honourable Jacqui Smith, who came from Leicester City Council where she oversaw significant improvements to the council's children's services.
'We are under no illusions about the size of the challenge ahead of us as we move towards launching the Sandwell Children's Trust,' said Ms Smith.
'It remains an exciting and real opportunity to improve the lives of the most vulnerable children and families in Sandwell.
'We are putting a strong and experienced management team in place that I am confident will find new ways to improve and innovate and make the trust a great place to work.'