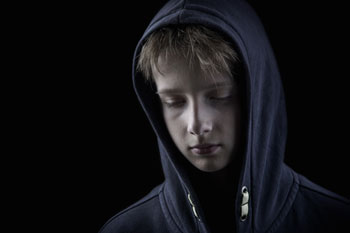 Local authority leaders have called on the Government to invest £90m to help secondary schools offer independent mental health counselling to all pupils.
Figures released by the Local Government Association (LGA) found one in 10 children have a diagnosed mental health condition and almost 19,000 were admitted to hospital after harming themselves in 2015 — a 14% increase over three years.
The average waiting time for children and young people to access mental health services ranges from 14 to 200 days.
The Government has pledged a total of £1.7bn to promoting, protecting and improving children and young people's mental health and wellbeing.
As part of their Bright Futures campaign for children and young people's mental health, the LGA is calling for 5% of this funding — £90m — to be used to make on-site school counselling services mandatory.
'No child or young adult should have to wait 18 months for vital support and guidance. Many young people might not have needed formal social care support if they had received the early help they needed,' said Cllr Richard Watts, chair of the LGA's Children and Young People Board.
'Providing just a small proportion of the funding it is spending on mental health support nationally to ensure every school provides on-site counselling, is one way the Government can ensure every child and young person enjoys the bright future they deserve.
'Mental health problems are very common and not something children should feel ashamed about. Good emotional health and wellbeing is also about learning to be resilient to life's setbacks and negative emotions.'