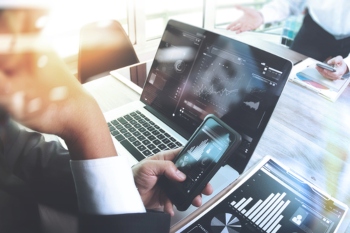 Councils are paying more than three times the recommended mark-up on technology products, a new study has revealed.
The analysis by Probrand found that before the pandemic, the average margin paid by local councils on technology was 9.8%. The Society of IT Managers states that organisations should be paying no more than a 3% margin to suppliers.
One council was found to be paying margins of nearly 580% on its purchases, nearly two hundred times higher than the recommended mark-up.
The study also found mark-ups spiked 'dramatically' during the first national lockdown, rising to more than 50% on average for all tech buyers.
Ian Nethercot, MCIPS supply chain director at Probrand, said: 'When we conduct spending reviews it's not unusual to find some organisations paying way more than 3% over the trade price of the product – especially if they don't have price monitoring tools in place. In recent years though, we've seen companies getting more savvy when it comes to restricting the margins paid to suppliers.
'COVID-19 completely changed the landscape, however. We witnessed both a huge spike in demand and a significant contraction in supply – due to factories closing in Asia and planes being grounded. There is no doubt that this extreme supply and demand characteristic resulted in panic buying, with people prepared to buy whatever they could get their hands on at whatever price in order to equip staff working from home.'