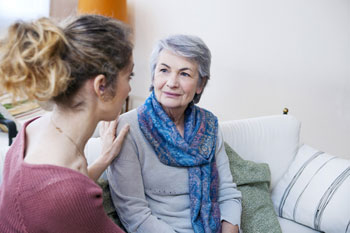 District councils have called for introduction of a new health precept on council tax in order to raise £25m for preventative measures.
Analysis by the District Councils' Network (DCN) found a 2% precept could raise up to £25m for district councils to invest in prevention measures.
These measures would reduce the demand for acute social care and NHS services, and might involve: improving housing, providing leisure and recreational facilities, offering debt advice, tackling homelessness, supporting troubled families and improving air quality.
The DCN analysis discovered that for every £1 spent on prevention, district councils can make up to £70 worth of savings on health spending in the long term.
One example given was home adaptations for the elderly. By adapting 100,000 homes to meet the needs of older people, the DCN found, districts could save the NHS £69 for every pound spent.
For a Band D property in a district area this new 2% precept would be an estimated 7p per week increase on the current average district council tax charge.
'It is time the Government recognised the important role district councils play in prevention and early intervention,' said DCN chairman Cllr John Fuller.
'We know that for everyone £1 spent, district councils can save the NHS up to £70, just by adapting homes to prevent falls, improving home insulation and heating or providing recreational and leisure services.
'A 2% prevention precept would go some way to reducing pressures on the social care system, by solving rather than managing problems, and allowing resources to be refocused on tackling problems one family at a time before they occur.
'Prevention is always better than cure. If we are to reduce pressures on the NHS and stop people from entering the social care system unnecessarily, districts council must be given the resources to invest in prevention.'
For more on district councils read the chief executive of Wyre Forest DC Ian Miller's piece on 'What districts want' in The MJ (£).