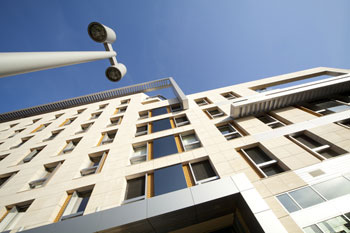 Local authorities are preventing developers from converting retail space into residential property because of scepticism over 'Permitted Development Rights', a private wealth law firm says.
Research by Boodle Hatfield found that the number of retail properties approved for conversion to residential property has dropped 17% in the last year, from 453 in 2017/18 to just 376 in 2018/19.
The fall in conversions is being driven, according to the law firm, in part by local authorities restricting developers from using 'Permitted Development Rights' (PDR).
PDR, which was introduced in 2013, is the system that allows developers to convert commercial property to residential use without a full planning application.
A report published last year by the think tank Centre for Cities warned that the use of PDRs was threatening commercial property which is integral to attracting firms and jobs to city centres.
In January, Islington Council clamped down on the use of PDRs in the south of the borough to save 900,000 square metres of office space, an area that supports around 62,000 jobs.
However, Dennis Ko, partner in the Real Estate team at Boodle Hatfield, argues that councils have to find the right balance between protecting their commercial property stock and building housing.
'With the number of retail units standing empty around the country, it's surprising that a growing number of councils are opposed to seeing new residential units replacing them,' said Dennis Ko, partner in the Real Estate team at Boodle Hatfield.
'While it's important to ensure the right mix of residential and commercial property, especially in town centre areas, disincentivising developers from creating new homes is unlikely to be the best way to do it.'
'Developers often complain that the full planning process is slow, inconsistent and frustrating. Some will simply walk away rather than deal with that.'