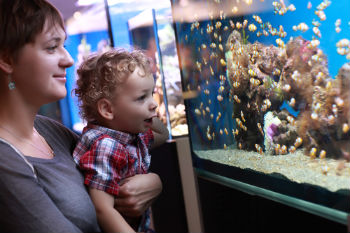 Councils are failing to justify large fees for licensing pet shops, report reveals.
An investigation by the Ornamental Aquatic Trade Association (OATA) found only one council could justify its £300 plus fee for issuing a pet shop licence.
The OATA asked 20 councils which charge £300 or more for a licence to provide a breakdown of the costs involved in coming up with the fee.
Slough Borough Council was the only authority which could give a comprehensive list, including costs in time and money, for its £350 fee.
Sixteen other councils replied but did not give a breakdown of the costs involved in their fees, and three failed to provide any information at all.
The OATA warns this goes against Treasury guidance which says fees for services should generally be charged at cost and the calculations used to work out fees should be comprehensive and use actual costs, where known.
'We're not against cost recovery but it seems councils don't actually have a clue about what it costs them to issue a pet shop licence,' OATA chief executive Keith Davenport said.
'We have to ask ourselves if pet shops are being used to subsidise other parts of a council's work. We think it's simply not on for small businesses to be milked in this way,' Mr Davenport added.