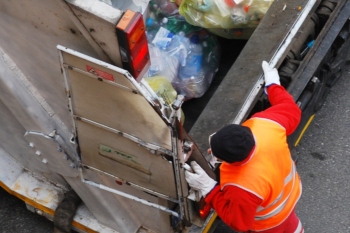 Residents may be forced to carry the cost of introducing standardised waste and recycling collections in England, a survey of local councillors has warned.
The survey, commissioned by BECG, found 71% of councillors believe the move would lead to additional costs or chargeable services for residents.
Councillors said the biggest challenges being faced was confusion among residents about materials can be recycled and how to manage housing differences.
Just over half (52%) of councillors surveyed said standardising collections would increase recycling rates in their area, although 73% were confident their local authority would meet Government targets of recycling 65% of municipal waste by 2035.
Julius Duncan, BECG board director, said: 'What is clear from these results is that while councillors are on balance positive about the changes the Environment Bill will bring, there will be challenges on the road to achieving Government's targets.
'With the significant majority preparing for additional costs or chargeable services around standardised collections, Government will have to consider this additional burden for cash-strapped local authorities whose budgets have been squeezed even further during the pandemic.'
The standardisation of waste and recycling collections across England is a key proposal under the Environment Bill.