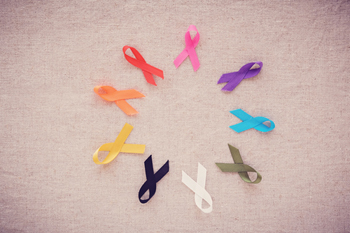 A network of Councillor Cancer Champions teams have been launched to help local communities stay healthy.
Launched by Cancer Research UK to mark World Cancer Day, the teams will help people access support, share key health messages and raise the profile of the disease at their council.
Cllr Joanne Harding, executive member for adult social care at Trafford Council and one the champions, said: 'Cancer has affected most of us in some way. As councillors, we're at the heart of our communities and have a real chance to connect with people who trust us to care about their wellbeing.
'Sometimes a chat on the doorstep or in the street can have a big impact, so knowing we could make a difference to our area's health massive. I would encourage any councillor who's interested in beating cancer to sign up.'
Shaun Walsh, head of public affairs at Cancer Research UK, added: 'Councillors are in a unique position to shape and influence policy decisions, to advocate on behalf of the communities they represent and to communicate key messages to their residents around health and wellbeing.
'Working with our new champions, promoting better health and wellbeing and tackling health inequalities head on is just another example of how we can all unite to beat cancer sooner.'