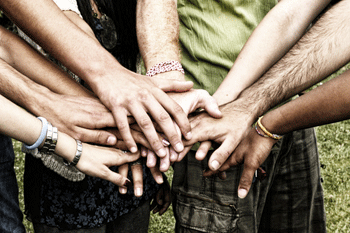 Councillors should learn to take a 'backseat' in local projects in order to encourage community collaboration and build trust in local government, report says.
The Local Government Information Unit (LGiU) and Local Trust have published a report which seeks to define and promote community collaboration, as well as publicise some best examples of it in practice.
The report features eight case studies, and identifies how councillors can support resident-led projects by facilitating conversations, using their network and influence, and advocating within their local authority.
Importantly, according to Community Collaboration: A councillor's guide, this means councillors must be prepared to step back from local projects and offer advice and support rather than strong leadership.
One example the report identifies is in Luton Arches, Chatham, Kent. Luton Arches is one of 150 Big Local areas with £1m of long-term funding from the Big Lottery Fund for improving their community.
The project is resident-led, but Cllr Vince Maple of Medway Council used his position within the council to provide the group with the confidence, resources and knowledge they needed to get started.
With his support, the Big Local group put in three bids for a Pocket Park project (including one to DCLG) and won all three.
The group built the parks; and residents, who were sceptical at first, believing the park would just be vandalised, volunteered to maintain it because, as the report argues, 'they felt ownership of the space in a way that they may not have if it had been a council-run space.'
Commenting on the report, Jonathan Carr-West, LGiU chief executive, said: 'An essential component of local democracy is building strong connections between citizens and the institutions that represent them.
'By including residents in the conversations that affect their lives, local government builds trust and mutual respect. This has never been more important.
'At a time when trust in public institutions is at a low ebb, councils have a vital role to play in restating and rebuilding the social contract between citizens and their governments.'
Matt Leach, Local Trust chief executive, said: 'At Local Trust, we've been delighted to partner with LGiU in inviting local government leaders to explore how to put more power in the hands of communities.
'Our experience of running Big Local, the largest current place-based investment programme in England, means that it's a conversation we're passionate about.
'We see this report as being a key tool for Big Local areas and local authorities looking to collaborate positively to deliver great outcomes for their communities.'
For more on Big Local read our feature, Empowering local ambassadors.