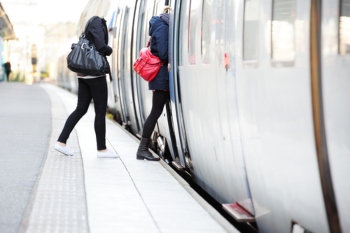 Havering Council has decided to withdraw a compulsory purchase order (CPO) due to doubts over the future of plans to build a new station.
Last month, the council asked the Planning Inspectorate to delay the CPO Inquiry while the Greater London Authority (GLA) and Department for Transport (DfT) continued to discuss the future of Beam Park Station.
The London borough had planned to build 3,000 new houses in the Beam Park area. These were to be supported by a new station that would be supported by the GLA.
However, DfT is concerned that Beam Park Station is not worth the investment because there are other stations in the area.
'As it stands, the financial offer proposed by the GLA does not cover the full risk we believe Beam Park station imports, particularly around operating loss forecasts and revenue abstraction from the neighbouring stations, a mile either side of the planned new station,' a DfT spokesperson said.
The doubts over the future of the station have led Havering Council to withdraw the Beam Park Compulsory Purchase Order (CPO), which it says will cause delays in the regeneration of the area.
In addition, there has also been concern over Transport for London (TfL) funding for the Beam Parkway scheme that has been designed to transform a busy road into a linear park with enhanced biodiversity, amenity space, walking and cycling facilities.
TfL were planning to part fund this scheme with a £5m grant but have not been able to provide this funding.
'It seems Havering is once again losing out after working so hard to try and build better homes and communities for its residents,' said Cllr Damian White, the leader of Havering Council.
'Due to the problems over Beam Park Station, and the additional issues with the Beam Parkway scheme, regrettably, we will have to cease in our plans for the CPO for the time being. This follows legal advice and consultation with the Planning Inspectorate.
'We are doing everything we can to get back on track with these schemes because of the opportunity this part of the borough offers to provide homes and jobs for our residents.'