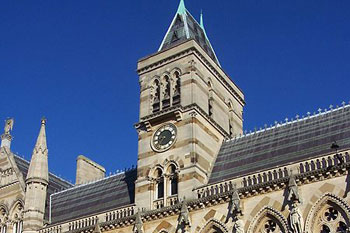 Northampton Borough Council underestimated the value of its housing stock by more than £86m, according to a delayed audit report.
The council's auditors KPMG said the issue had 'significantly delayed' its report which ended up more than a year late.
However, the council said the error in its 2016-17 accounts had not affected its financial stability.
KPMG said the wrong social housing discount factor, which adjusts figures to take into account the lower commercial value of social properties, had been used by the accounting team.
The audit was completed more than a year late and its cost rose from an initial prediction of £80,000 to between £300,000 and £400,000.
At the same time police are investigating a £10.25m loan made by the council to Northampton Town Football Club to redevelop its stadium in 2013.
Council cabinet member for finance, Brandon Eldred, said he was pleased the authority had reached the end of the 'protracted' audit process.
'It is important for the residents and businesses to know that this delay in finalising our accounts is around technical accounting and presentation issues, not the financial stability of, or financial controls within the council.'