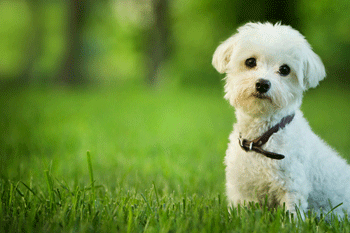 A London borough is looking to crackdown on professional dog walkers after complaints dogs are spoiling the area's parks.
Richmond Council has launched a consultation on proposals for new Public Spaces Protection Orders (PSPOs) to address what they characterise as anti-social activities in public spaces.
The proposed measures will limit the number of dogs a single person is allowed to walk in the borough's parks. They will also restrict activities such as flying drones, starting fires and using fireworks.
The 2014 Anti-Social Behaviour, Crime and Policing Act introduced PSPOs to help councils tackle anti-social behaviour, defined as anything which local authorities feel may have a 'detrimental effect' on the 'quality of life' of residents.
'We have some of the most beautiful parks and open spaces in London. We know that local residents really value these spaces, with 98% satisfaction from our users,' said Cllr Pamela Fleming, Richmond Council cabinet member for environment.
'However, the enjoyment of our parks can often be ruined by people adopting anti-social or thoughtless behaviour. This includes using disposable BBQs, intruding someone's privacy by flying a drone or playing loud music.
'In addition, we have seen a rise in the number of complaints we are receiving about dogs not being under control and professional dog walkers from other boroughs bringing dogs to our parks. This protection order will review these issues.
'Richmond upon Thames is a pleasant, vibrant and enjoyable place to live, work and visit and we very much intend for these orders to help us keep it that way.'