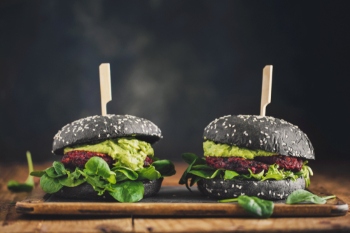 Oxfordshire County Council's cabinet has approved plans to serve only locally sourced plant-based food at council catered events.
At a meeting yesterday, the cabinet agreed to serve only local vegan food at council events as part of its efforts to tackle climate change, reduce food waste and support healthy eating.
The cabinet also gave approval for officers to begin work on a broader approach to plant-based and locally sourced food as part of a new food policy.
Cllr Liz Leffman, leader of Oxfordshire County Council, has hit back at the 'huge over-simplification' of some of the coverage of the council's policy.
'As I have reminded people many times I am not a vegan or a vegetarian myself and neither are many of my cabinet colleagues. Nevertheless, I think it is right that we at Oxfordshire County Council will serve plant-based food only at the small number of events that are catered for each year at County Hall,' she said.
'There has been a consistent implication over recent months that we are pursuing the idea of plant-based only food at council events because we want everybody to convert to eating only plant-based food. That's a huge over-simplification of what we are doing.
'A consensus has grown in the UK that we need to eat less meat than we do presently. We need to reduce carbon emissions and be more sustainable in food production. Once that is allied to good public health advice that eating less meat and more fruit and vegetables in our diet will improve our overall health, a powerful logic begins to form.'
She continued: 'The recent National Food Strategy, which is based on a review of the whole UK food system, recommended that meat consumption in the UK should fall by 30 per cent over the next ten years.
'All we are doing with our local policy is highlighting the benefits of including more plant-based food in our diet – both to ourselves and our children, our agriculture and our planet.'
The move was branded as 'Madness. Utter madness.' by celebrity farmer Jeremy Clarkson.
Madness. Utter utter madness. Protest held over Oxfordshire County Council's decision to serve only vegan food | Oxford Mail https://t.co/jYc7ssZWg3

— Jeremy Clarkson (@JeremyClarkson) February 8, 2022