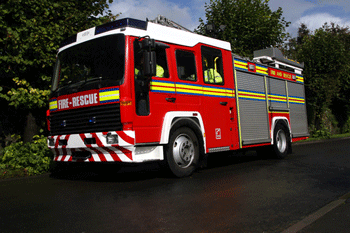 Southwark Council has been fined £570,000 over fire safety failings in a tower block that led to the death of six people, including three children.
The London Fire Brigade successfully prosecuted the council following the tragic fire at Lakanal House in Camberwell on July 2009.
The council pleaded guilty to four offences at Southwark Crown Court, which found a number of structural and fire safety issues. It concluded that fire safety requirements were not being met, putting residents at risk of death or serious injury.
London Fire Brigade's assistant commissioner for fire safety, Dan Daly, said: 'All landlords, including large housing providers, such as councils and housing associations, have a clear responsibility under the law to ensure that their premises meet all fire safety requirements and are effectively maintained to provide protection in the event of a fire and keep their residents safe.
'We want them to take the opportunity provided by this court case to remind themselves of exactly what their fire safety responsibilities are under the law and to ensure that everyone in their premises is safe from the risk of fire.'
The four charges included failing to make a fire assessment, allowing breaches of fire resistant structure between each maisonette staircase and the common internal doors, allowing fire loading and a lack of compartmentation in the false ceiling structure of internal corridors, and failure to provide fitted strips and smoke seals on fire doors including flat front doors.
The council has been fined £270,000 and been ordered to pay £300,000 in court costs.
Council leader, Cllr Peter John, said: 'We fully accept the decision of the judge and the fine he has imposed. Some have talked about the need for this case to act as a warning to others, but for us the death of six residents is a stark reminder every day of the terrible cost of failings at Lakanal.
'Once again I can only apologise for the council's role in this tragedy. We have since invested £62m to make our homes safer, and would urge all landlords to ensure their homes are safe so a tragedy like Lakanal is never repeated.'