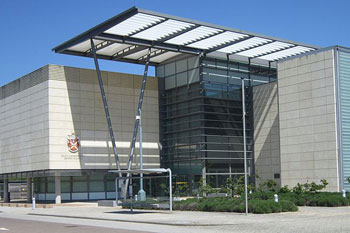 A district council in Cambridgeshire has welcomed the Government's decision to build what they describe as 'cutting-edge, designer council homes' in Northstowe.
The Government's housing agency, Homes England, together with developer Urban Splash, has chosen South Cambridgeshire District Council to provide 81 'affordable' rent properties at its first neighbourhood in the town.
The homes will be built using Modern Methods of Construction (MMC) which involves building products and methods which require prefabrication and off-site assembly.
The project will include 60 homes specially designed for residents over 55 and will form part of a 406 home site Urban Splash are delivering at Northstowe.
'We support the ambition of local authorities to address housing challenges and make sure more homes are built, more quickly, in the areas where they're needed most,' said Paul Kitson, director for markets, partners and place at Homes England.
'South Cambridgeshire District Council has an in-depth understanding of local housing demands – appointing them as our affordable homes provider will ensure Northstowe becomes a community that meets the needs of all its residents.
'The choice of MMC homes for our first neighbourhood at the new town will greatly increase the pace of delivery and offer residents greater energy efficiency.'
Cllr Hazel Smith, South Cambridgeshire District Council's lead cabinet member for housing, commented: 'We are really excited to have succeeded in our bid to deliver these much-needed homes, increasing our overall council house portfolio.
'Importantly, working with Homes England and Urban Splash on what is our first large-scale MMC project enables us to offer residents cutting-edge, designer council homes that will actively tackle the risk of fuel poverty, making them truly affordable for people to live in.'