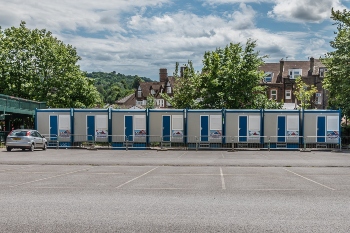 Cornwall Council is buying park homes and cabins to help meet the demand for emergency accommodation as a result of COVID-19.
The council said up to 1,000 people are currently in temporary accommodation such as hotels, which may not be available over the holiday season.
It is considering purchasing 100 park homes to put on 'pop-up' sites and has ordered 30 'Bunkabin' self-contained units. It is also in the process of acquiring and refurbishing more than 100 homes, primarily for families.
Olly Monk, the council's cabinet portfolio for housing and planning, said: 'We know we are facing a massive challenge in terms of housing, exacerbated by the pandemic, and we're acting with urgency to deal with the immediate issue of those in need of emergency accommodation that offers security.
'The first site we can confirm will be used is at New County Hall, where we can provide 15 of the Bunkabins.
'This is just the beginning of how we address the extraordinary challenges the housing market is facing.'
Photo: © Ian Capper. Bunkabins used by Reigate and Banstead Borough Council to provide temporary accommodation