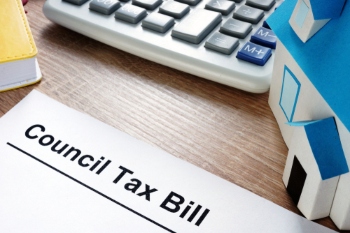 The level of council tax is the top local election priority for Londoners, a recent survey has revealed.
Published by Centre for London, the survey of 1,549?Londoners found that 46% cited council tax as their main priority in this May's local elections.
The second and third priorities were national issues (34%) and quality of local social care services (30%).
Carried out in partnership with Savanta, the poll revealed that the prominence of council tax as a priority amongst respondents rose in line with working age, peaking with the 55-64 age group.
Compared to the wider population, the top three priorities of the 55-64 age group in order were council tax (56%), refuse and recycling collection services (34%) and the state of roads alongside quality of social care services tied in third (29% each).
The implementation of traffic control measures which restrict car usage and promote more cycling were the least likely to be a top three priority. Just 12% considered this to be a key factor in their vote.
However, the importance of traffic control measures as an issue in the local elections fluctuated based on political preference. Supporters of the Green Party were likelier to see this as an important issue (18%), in comparison to Labour (11%) and Conservative (12%) counterparts.