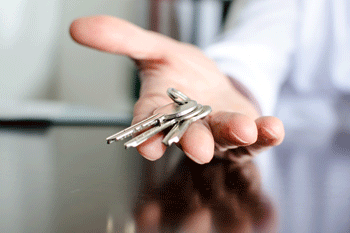 Waltham Forest Council has taken the unusual move of taking over a property due to the landlord's 'complete refusal to operate responsibly'.
The Interim Management Order (IMO) means the council will now manage the property on a day-to-day basis.
It took the decision due to overcrowding – more than 16 people lived in the property, poor living conditions, council tax debt of £4,000, planning breaches – including a bedroom-shed occupied for four people and a revoking of the property as a house of multiple occupancy in July due to many of these issues.
Council officers visited the property on Thursday last week (13 October) and placing an IMO and changing the locks on the main door. They also informed tenants that the local authority would be acting as landlord with immediate effect.
It means rent will now be paid to Waltham Forest Council and legal notices have been sent to the owner of the property informing him of this situation.
Cllr Khevyn Limbajee, cabinet member for housing at Waltham Forest Council, said it was 'obviously a last resort' but that the council were given no choice due to the landlord's 'poor attitude and lack of concern for the safety of his tenants'.
Cllr Limbajee continued: 'The majority of landlords operating in Waltham Forest are responsible, but we will not hesitate to take decisive action against the few who think they can get away with ignoring the law and putting their tenants at risk.'
The council has recorded details of repairs and improvements required at the property, and with other management costs will be deducted from rent the authority received while acting as landlord.
Waltham Forest LBC said the use of property licensing was 'an effective tool' for the council to drive up standards in the private rented sector, as well as reducing anti-social behaviour.