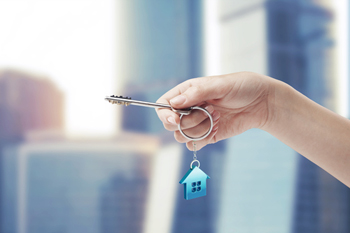 A council has become the first to suspend its Right to Buy scheme in Wales.
Carmarthenshire County Council successfully applied for permission from the Welsh Government to suspend its Right to Buy and Right to Acquire schemes in a bid to alleviate local housing pressures.
Cllr Tegwen Devichand, the council's executive board member for housing, said: 'This is great news for Carmarthenshire, coming at the same time as we reach the completion of our £220m Carmarthenshire Homes Standard programme to improve homes and communities.'
The Welsh Government has now published a White Paper outlining plans to abolish Right to Buy and Right to Acquire across Wales. Figures show that the polices have reduced social housing stock by 45% since introduced in 1981.
Communities minister, Lesley Griffiths, also set out plans to halve the current maximum discount from £16,000 to £8,000. Griffiths said: 'Our supply of homes is under considerable pressure and we are still seeing social rented properties being taken out of our social housing stock because of the Right to Buy, which is forcing many vulnerable people to wait longer for a home.
'This is why decisive action is needed to protect our social housing to make sure it is available for those who need it most.'