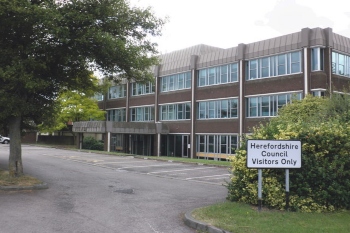 Herefordshire Council is supporting vegetable producers AS Green and Co after an outbreak of coronavirus was discovered at their Mathon farm.
Up to 200 workers have been asked to self-isolate on the farm after 73 employees tested positive for COVID-19.
The council is working in partnership with Public Health England to help contain the outbreak and is arranging food and essential supplies for residents on the site.
Karen Wright, director of public health for Herefordshire, said: 'While Herefordshire is the first to experience an outbreak of this kind, this is not unexpected. Our priority is to protect the health and wellbeing of all residents in our community. Prompt testing on the farm has allowed us to understand transmission and control the spread of infection.
'We continue to support the farm management, their workers – who form an important part of our local economy, and the local community through this challenging time.'
Photo: © Roger Cornfoot