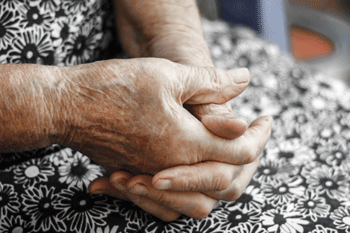 Nottinghamshire County Council failed to go through the correct procedures when it banned a man from visiting his partner's mother in her care home, the local government ombudsman has ruled.
An investigation found the council did not carry out a risk assessment or ask the woman's views before banning him, took several years to review the restriction and then failed to tell the care home it had lifted the ban.
The council has agreed to the ombudsman's recommendations and will commission an independent advocate to get the woman's views on seeing the man away from her care home.
If she wants to see the man the council will arrange for her to do this away from the care home and pay the man £300 for its failure to do this sooner.
The council will also write to the man apologising for its failings and those of the care home, and consider what action it needs to take to ensure it and its care providers deal with such matters properly in future.
Michael King, local government and social care ombudsman, said: 'This case goes to the heart of the principle that a person in care has the right to make choices for themselves.
'Their views should be taken into account so decisions made about them are done properly.
'It highlights the need for councils and care homes to go through the proper procedures from the outset.'
Sue Batty, adult social care and health director at Nottinghamshire County Council, said: 'We are keen to encourage contact between family and their relatives living in residential care homes where possible and we work with families to achieve this in a way that ensures this benefits the resident, their families and friends.
'In this instance the county council and the care home could clearly have improved how these visiting restrictions were considered and made, which we recognise and apologise for.
'We are already implementing the recommendations of the Local Government Ombudsman's report, which include reviewing how we deal with similar issues in the future, ensuring our practices are in line with CCQ guidance.
The report emphasises that the resident is happy in the home and wants to stay there.'