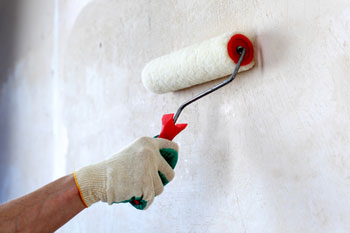 A local council has ordered the owner of a £15m London townhouse to re-paint their red and white stripped house.
The home-owner is thought to have painted the house in red and white strips following a planning dispute with neighbours.
However, the Royal Borough of Kensington and Chelsea has now ended the argument, ordering the property to be repainted white. It has served the owner with a section 215 notice, ordering work to be completed by 3 July 2015.
A council spokesperson said: 'The property is situated within the Kensington Square Conservation Area and its condition and appearance has attracted numerous complaints to the council's planning enforcement team. In addition to the exterior being painted red and white stripes, the property's window frames are in a poor condition.'
The council added that if the owner does not appeal the notice, they have until 3 July to repaint the front of the house and carry out repairs to the windows.
The spokesperson added: 'If the notice is not complied with by 3 July 2015 then the council can enter the property and carry out the necessary works. Furthermore the council can charge the owner for the costs in carrying out the works and prosecute them in the magistrates' courts.'