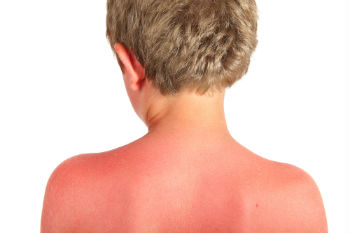 A Scottish council has been ordered to apologise after a child on a school trip abroad was 'badly sunburned' and hospitalised.
The child's mother complained to the Scottish Public Services Ombudsman (SPSO) that the council had failed to take 'reasonable steps' to ensure that her child was safe.
She also said reasonable action was not taken when the severity of the child's condition was established and that her complaint had been handled unreasonably.
The Ombudsman found a full risk assessment had been carried out and that pupils were reminded several times a day to administer sun protection.
They also felt the council's actions to prevent sunburn were 'reasonable' if not effective.
The SPSO concluded that while the decision to allow the child to wear shorts and no sun protection was 'poor', they did not uphold this part of the complaint.
However, the Ombudsman's report criticised the council for taking the temporarily wheelchair-bound child home 36 hours by coach rather than finding a quicker way.
They were also critical of the way the council handled the mother's complaint.
'We found that they failed to treat Mrs C's complaint as a formal complaint, and failed to advise her of the their complaints process,' a summary of the report reads.
'We also considered that their response to her was lacking in empathy.'
The council has been ordered to apologise.
A spokesperson for Moray Council said: 'We accept the findings of the SPSO's decision report and will, as requested, provide evidence that their recommendations have been implemented.'