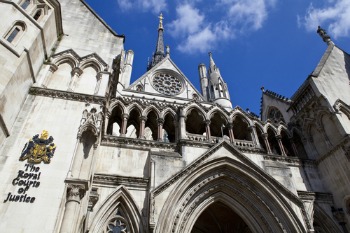 The Government is to take Greenwich LBC to the High Court for failing to comply with an order to stop publishing its weekly newspaper.
The council was issued with a direction earlier this month to publish Greenwich Time no more than four times a year. In response, the council said it was taking legal action over the decision arguing the newspaper reduced costs for taxpayers.
Local government minister, Kris Hopkins, said the Government was now taking the case to court to force the council to comply with the direction.
Mr Hopkins said: 'It is disappointing that Greenwich council has refused to comply with our direction to stop the weekly publication of its municipal newspaper.
'Consequently, the secretary of state has initiated proceedings in the High Court against the council to enforce that direction.'
A Royal Borough of Greenwich spokesperson said: 'The council can confirm that on 27 March 2015 it was advised that the secretary of state had applied to judicially review the council's decision not to comply with the Direction he had issued to limit the publication of our council newspaper to no more than four times a year.
'The council had previously notified the secretary of state on 24 March 2015 that it believed his Direction was unlawful and that the council intended to challenge it by way of judicial review.'
The spokesperson added: 'The council uses Greenwich Time to place statutory notices and to tell residents about essential services, housing and jobs because it offers by far the best value to residents. This has been confirmed by a recent procurement process which invited bids from local newspapers in relation to our advertising and found that we would have to pay more for less.
'Our decision is therefore driven by how we can best serve our residents and save money on their behalf, at a time when our budgets are severely threatened by cuts. We are being told by Government to find whatever savings we can then it directs us to spend the equivalent of £2.31 more per household in the borough – making it even harder for us to keep freezing council tax and protect essential services.'