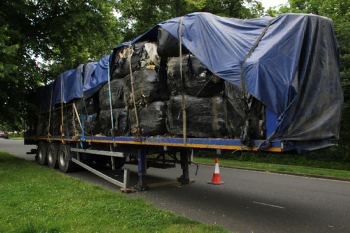 Four 40ft articulated trailers containing rubbish have been dumped in Bromley, costing the council more than £80,000 to deal with.
Bromley LBC has launched an investigation into the major fly-tipping incident, which has also damaged the road surface as the trailers are so heavy.
'This deliberate act of fly-tipping is a form of organised crime,' said Cllr Kate Lymer, the council's executive councillor for public protection and enforcement.
'People are paying good money to these cynical criminals in the belief that they will dispose of their waste but they end up dumping it instead and keeping the cash for themselves – which can amount to thousands of pounds. Bromley residents are left to foot the clean-up bill via their council tax through no fault of their own.'
The council is offering a £500 reward for any information leading to a successful prosecution.