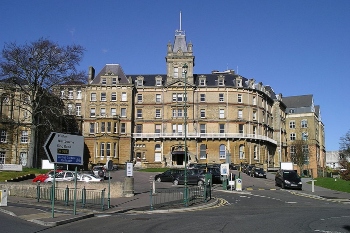 A vote of no confidence in the leader of BCP Council, Cllr Vikki Slade, has failed by one vote.
At a council meeting last night, 37 votes were cast for the motion, with 37 voting against it and one abstention. Chairman Cllr David Flagg used his casting vote to determine the outcome, resulting in the motion being defeated.
The council has been run by the Unity Alliance coalition since the local elections last year. However, after the death of independent Cllr Colin Bungey in April, the Conservatives have as many elected members as the alliance.
Leader of the Conservative Group, Drew Mellor, explained why he put forward the motion on his blog: 'Over the last year we have seen several high profile disagreements within the ruling seven-group coalition, leading already to a number of resignations. This has left the administration in even greater difficulty as it becomes harder and harder to satisfy the divergent wishes of each group and individual.'
In a statement last month, the BCP Unity Alliance said it was 'incredibly disappointing' that a vote of no confidence has been proposed during the coronavirus crisis.
The statement read: 'It is not the right thing for the residents and it is unhelpful for some council colleagues to be playing politics while officers and councillors are working so hard to get through the coronavirus pandemic and to continue delivering vital local services, looking after the most vulnerable in our communities.'