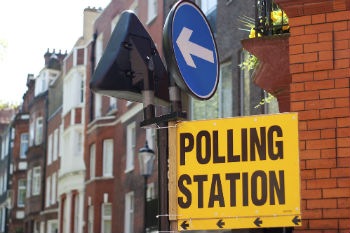 The leader of the Labour group at Gloucestershire County Council has branded the voter ID a 'calculated effort to disenfranchise millions'.
Cllr Lesley Williams said the scheme, which requires voters to provide ID at five pilot councils, would exclude certain groups of people from voting in the local elections today.
Cllr Williams said: 'We have seen recently with the experiences of the Windrush generation that not everyone in this country has the correct documentation. This trial goes hand-in-hand with the 'hostile environment' policy that this government has perpetuated, ensuring that our fellow citizens are shut out of public life.
'The Tories seem absolutely determined to exclude certain groups from the democratic process with these restrictive identification requirements. This is a highly unnecessary move when voter fraud is not a major issue in this country and until there are plans for a universal, free alternative, this trial should be scrapped. These proposals are merely a calculated effort to disenfranchise millions.'
Figures show there were only 28 cases of alleged voter fraud in the 2017 elections, leading the Electoral Reform Society to call the pilots 'unnecessary and over-bearing'.
Will the voter ID scheme help prevent fraud in the local elections? Read our feature here.