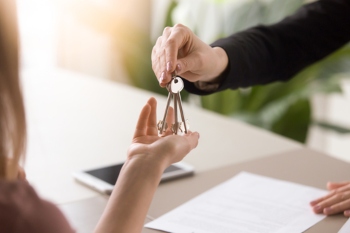 A London council is running a 'key amnesty' to reclaim council housing that is being used illegally.
Hillingdon Council said until 17 December people can hand back keys to council property with 'no questions asked' or any legal action taken.
This includes action against illegal subletting, lying about a tenancy agreement or a fraudulent 'right to buy' application.
Cllr Martin Goddard, Hillingdon Council's cabinet member for finance, said: 'With an already huge demand for social housing, it's not right for properties to be sitting empty because the tenant moved in with a partner, is living somewhere else or making money by illegally subletting their council property.
'Tenancy fraud denies people on our waiting list a decent home. Our key amnesty will make a huge difference to those who are in genuine need of a home - and for the those committing fraud it means they have this window where they simply hand in their keys with no questions asked or fear of being prosecuted.'