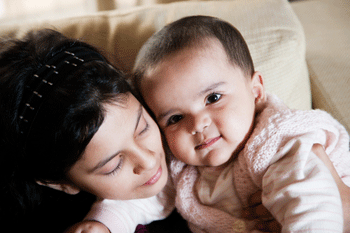 Tower Hamlets Council has launched a new campaign to encourage more Muslim couples to adopt, warning the number coming forward is failing to match the number of Muslim children in need of a new home.
The campaign, supported by the figures from the Muslim community and an adoption organisation, includes an advert on Bengali TV channels showing how adopting a child could positively transform the lives of adults.
Cabinet member for children, schools and families at Tower Hamlets council, Cllr Oliur Rahman said: 'The number of Muslim adopters coming forward is increasing but is still not enough.
'For the good of the borough's children, I hope this campaign is successful. Adopting a child could be the best thing you ever did.'