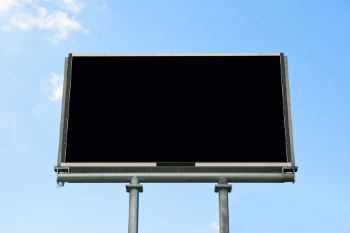 A council has launched an investigation after pornographic images flashed up on one of their electronic information signs.
Telford and Wrekin Council were forced to cut the internet connection to the sign last Monday after it was photographed displaying an adult website.
The sign is located in the Southwater development, a busy area of shops and restaurants, and also home to the council's offices.
Telford and Wrekin is investigating the incident and has reported it to the local police.
'We are carrying out a full investigation into this complaint and have referred it to West Mercia Police and the cyber-crime desk,' said a council spokesperson.
'Immediately the issue was raised with us on Monday afternoon, we disabled internet connectivity to all totems in Southwater, which were displaying correct content at the time.'