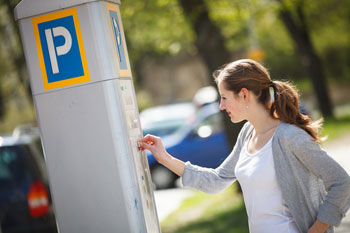 Leicester City Council has been forced to armour-plate its parking meters to discourage thieves.
There have been 84 parking meter break ins in Leicester since April, with criminals stealing £12,000 in total.
This is a dramatic increase on the last couple of years that saw only three meters broken into in 2015/16 and four in 2016/17.
The 2017/18 period has seen a total of 189 incidents so far.
'This is a serious, major crime, adding up to big numbers,' said Martin Fletcher, the council's director of highways.
'We work closely with police, we have sought to increase security and we have introduced new chip and pin and contactless technology at our car parks.'
The council is now attaching armour-plating to the meters that have been worse hit.
'Thirty machines have been fitted so far with the armoured plates and a further 60 machines are to be fitted across the city and in car parks,' said Mr Fletcher.
'We are prioritising machines which are high-value or are in areas the thieves have been targeting.'