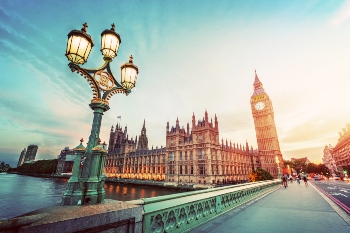 The concept of county council devolution has been firmly placed on the government's agenda, driven in part by the government's aspirations to 'level up' the UK, as set out in its recent whitepaper.
A number of local authorities have now been invited to negotiate new devolution deals with government, including Norfolk and Devon, demonstrating a clear appetite for councils to capitalise on the benefits of joining forces with other authorities and the redistribution of power from national to local government.
In its 'Levelling Up White Paper', the government sets out its mission to extend, deepen and simplify devolution across England. The goals are to address long-standing regional inequality, realign national and local budgets and improve public services for all constituents at a local level. But the concept of devolution is not straightforward – are councils prepared to execute the level of change involved?
Assessing the opportunity
As local authorities continue to face mounting financial pressures, the promise of realigned budgets from a unitary model is certainly compelling. Combined with the shift in decision making from Westminster to a local level, authorities will have the flexibility and freedom to work more effectively for their citizens and communities. This kind of inclusive collaboration has the potential to dramatically enhance conditions across the country by improving the effectiveness of targeted public services in local areas. This opinion is shared by the public, with 83% of people in city-regions supporting greater devolution.
However, while the benefits are clear to see, this type of societal change is not straightforward. Public trust must be a top priority throughout any shift of this kind as any alteration to public process or service has a high potential to cause disruption and fallout if it is not handled in the right way. Enhanced local powers provides communities with a louder voice, but for effective decision making opinions must be truly heard and considered.
Moreover, devolution does not completely eradicate the challenge of existing funding issues. Even with a unitary model, councils face challenges of competitive, centralised and restricted funding pots. It is therefore essential that any shift to a devolved model is as seamless as possible to create an equitable relationship between all stakeholders; central government, local authorities, regions, services and citizens. It is only through the local knowledge, vision and expertise of local authorities that the levelling up agenda can be successfully executed. In order to enable this smooth transition, it is cloud-based technology that can underpin the secure and efficient management of the entire council remit, providing effective, secure and reliable access and connections where it truly matters.
A collaborative process
The pandemic has shone a spotlight on the opportunity to for local authorities, stakeholders and communities to work together in an improved and more collaborative way. Local councils were relied upon by central government to support the needs of citizens and deliver social and economic recovery to their areas, demonstrating in many cases how positive the case for devolution is. But past examples of the journey to a combined authority have shown that it's not always straightforward, such as the devolution of Greater Manchester and Tees Valley.
In this example, the eventual creation of a combined authority came after decades of complex stakeholder management, driven from the bottom-up which meant that the process of deploying mutual solutions was a lengthy and complex challenge. The reality is that county devolution involves a huge amount of data hosted across numerous departments and sectors. To complicate things further, each will have evolved their own individual ways of functioning in an evolving environment. As such, for successful devolution, every area must be considered and understood in a logical and straightforward manner to guarantee no service, area or citizen is lost along the way. Practical and innovative technology provides the answer, supporting councils to migrate and integrate many disparate and complex systems, as well as re-evaluating and enhancing existing working practices with limited resources.
Technology enables council consolidation
While the public continues to face new and evolving challenges, including the cost-of-living crisis; the ongoing climate emergency; the Ukraine conflict; and political scandals – trust in government remains incredibly volatile. As such, it's crucial that councils are empowered with the right tools and insight to effectively manage unitary council developments so that the public can rely on them to consistently and successfully manage the services critical to their daily lives.
As digital competence and engagement develops across the nation, the volume of data being generated is growing exponentially. Consequently, automated technology is vital to ensure seamless council consolidation as it is designed to mitigate the risk of human error and streamline processes to ensure no resident is forgotten. Property-based data, for example, allows for multiple modules of data to be migrated across to one solution and with centralised data, information can be easily shared, meaning authorities can reallocate their resources and attention to delivering improved front line services, instead of administration.
In addition, technology can support councils to become more agile, scalable and resilient, providing the necessary foundations for improved online services and citizen engagement; centralised portals and application services; and enhanced collaboration tools that span across authorities. There is a growing expectation from the public for rapid and easy access to the information they need, when they need it. Councils must, therefore, deploy reliable tools and databases that make these expectations a reality and have a positive impact across the entire community. More effective and efficient processes supported by streamlined technology means that authorities are empowered to support more of their residents and by combining forces, councils have the resources and power to address regional inequalities and deliver positive outcomes for the population.
Councils have made great strides in digital transformation over the last two years having to rapidly change the way they deliver services as a result of pandemic pressures. As we enter this new phase of more consolidation of local authorities through county devolution deals, cloud-based technology will not only support digital infrastructure benefits but also address the IT challenge of potentially huge geographical spread of these authorities.
Scott Goodwin is head of local government at Idox