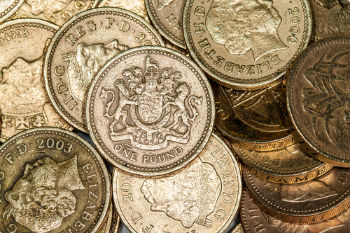 A north Yorkshire district council has defended itself after criticisms that there was a lack of transparency in the way it administered the discretionary grant scheme designed to help businesses impacted by COVID-19.
Two small business owners in the Craven District Council area contacted the Local Government and Social Care Ombudsman to complain about the way the council handled their applications for support during the pandemic.
In March and May 2020, the Government introduced grant schemes to support businesses impacted by the pandemic. Businesses who qualified under these schemes could receive grants of £25,000, £10,000 or any sum under £10,000.
A man in the Craven area who runs a small business from a shared office was awarded a grant of £1,000, later increased to £2,000 on appeal. A second man, who runs a business from his home, was awarded £2,000. He appealed but was unsuccessful.
Ombudsman Michael King investigated these two cases and concluded that there was a lack of transparency with the way the council recorded how it decided the level of grants businesses would receive.
Mr King said that the council had decided it would favour some sectors over others without publishing this information, and had given more weight to the business sector than it did to the size of the business or their costs and losses despite saying these were key deciding factors.
'We have carefully considered how the council had to react quickly to new challenges in preparing its COVID support scheme last year, but have decided it still failed to administer it properly,' Mr King said.
'We published guidance to councils on good administrative practice during the pandemic, and advised them that those basic principles of openness and transparency should remain the bedrock of councils' work regardless of the external pressures they are under.'
Cllr Richard Foster, leader of Craven District Council, said that the council was 'very disappointed' by the Ombudsman's findings.
'Due to the pandemic, councils were required to deliver payments as quickly as possible. The Government made it very clear that speed was of the utmost importance,' he said.
'The council did publish information on its website that explained how claims would be considered against the criteria specified in the scheme, taking into account business size, relatively high property costs and reduced income.
'We do not accept that we made any payments which were in direct contradiction of our scheme. We also do not accept that there was a lack of record keeping – in fact we had a significant amount of paperwork relating to each application and realistically we could not provide every document for every application to the Ombudsman.
'Like every other council in the country, we were given a fixed allocation of funds and we had an unknown number of potential applicants; therefore it was impossible to advertise in advance the exact amount of grant each business might receive. However, we did show clearly within the local scheme the maximum amounts each category of business might expect to receive.'
He continued: 'Our local approach, supported by local business groups, was to maximise awards as much as possible over as many businesses as possible, within the criteria and priorities defined nationally.
'Our intention was to get as much money out as quickly and fairly as possible. This approach paid off as we paid out 99% of our discretionary funding, above the nationwide average (95%). This directly benefited our community and businesses, and therefore met the Government's primary objective – something that this decision does not recognise.'