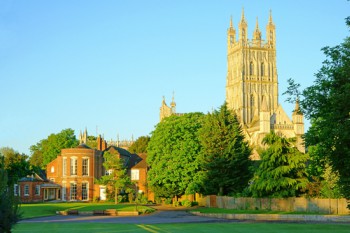 Gloucester City Council has launched a public consultation over whether it should bid for Royal City status.
The council said becoming 'The Royal City of Gloucester' would help it attract more visitors and tourists with very little financial cost.
'A petition for Royal City status could really help transform the city's image and status, to complement the ongoing regeneration of Gloucester,' said cllr Paul James, leader of Gloucester City Council and cabinet member for regeneration and economy.
'Gloucester has so many historical royal connections that I believe we could put forward a strong case. There is, however, no guarantee that a petition would be successful and we would only want to do it if people in the city are behind the idea.'