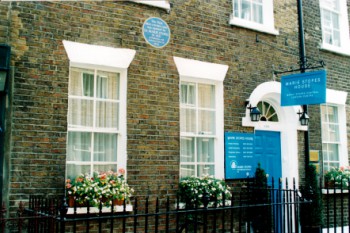 Anti-abortion protesters may soon be banned from standing outside a women's health clinic after a vote by councillors in the west London borough of Ealing.
They overwhelmingly backed a motion to stop protests outside the Marie Stopes clinic which have been subject to daily vigils by a local group.
Local 'pro-choice' supporters say the protests have been going on for more than 20 years and have left women feeling intimidated and distressed.
Of the 61 councillors present at the full council meeting, 58 voted in favour of the motion, two abstained and in line with convention the mayor did not vote.
The motion said it wanted to 'protect the rights of individuals from harassment and intimidation when accessing legally existing health services at the Marie Stopes Clinic and of local residents not to be exposed to related disruption and distress on a daily basis'.
An ongoing investigation launched in July will inform the council of its options.
Councillor Julian Bell, leader of Ealing Council said: 'It was clear last night that there is overwhelming support to tackle this issue and that is what we will do.
'The next steps are for council officers to continue to carry out an in-depth investigation to gather evidence to allow for all options to be considered.
'As I stated at the meeting, I find the continuing protests on Mattock Lane deeply disturbing and we are resolved to find a permanent resolution.
'Ealing Council will always stand up for the rights of local residents and for all to access their healthcare options free from intimidation and bullying behaviour.'