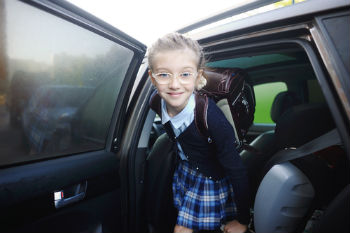 Hackney Council is closing down a number of school roads as part of an initiative to cut pollution and improve safety for children.
The council's School Streets scheme will see select roads outside of schools turned into pedestrian and cycle-only zones at set times in the morning and afternoon.
Non-registered vehicles entering the street during the times of operation will be identified by camera and issued a penalty charge notice.
This would be a fine of £130 which would be reduced to £65 if paid within 14 days.
Two roads - Crondall Street in Hoxton and Oldhill Street in Stamford Hill - have been closed down so far as part of the School Streets scheme trial. The schools requested to be part of the trial because of past road safety instances.
Residents who live on the School Streets will be able to register for an exemption so they can still get to and leave their homes by car, and blue badge holders will not be affected.
Vehicles already parked in the street before the times of operation will be able to exit the street without incurring a fine.
'Too many children in Hackney are driven to school. It's bad for air quality and it's bad for their health,' said Cllr Feryal Demirci, Hackney cabinet member for neighbourhoods, transport and parks.
'School Streets is one thing we're doing to try to make it safer and easier for children to walk and cycle to school - the shocking footage of cars driving on the pavement outside a primary school shows that there is still more to do.'