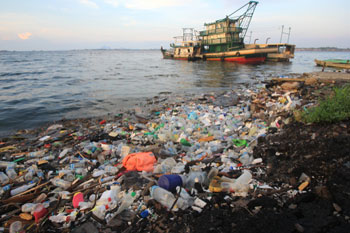 Milton Keynes Council has been cleared of exporting plastic waste to Malaysia.
The probe was ordered by the council after a BBC investigation found 50 of the pink sacks amongst dumped plastics in Malaysia.
An independent report has found no plastics were exported by the council to Malaysia 'intentionally or by accident' and no breach of legislation has occurred.
It confirmed the council's recycling sacks are processed in the UK where they're turned into fragments suitable for reuse.
The council's cabinet member for the public realm, cllr Emily Darlington, said: 'The report looks in great detail into our supply chain and into the actions of our contractors and confirms that we do not export waste to Malaysia.
'We hope this independent report encourages people to recycle. In MK our recycling is processed properly and even our non-recyclable waste has a use, creating energy.'
Photo: Rich Carey/Shutterstock.com