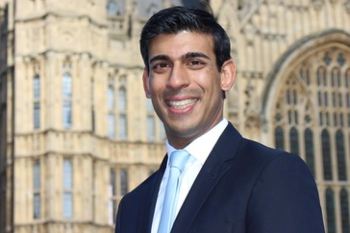 Businesses in the retail, hospitality and leisure sectors in England are to receive a one-off grant worth up to £9,000 to support them during the lockdown, the chancellor has announced.
The funding commitment follows the Prime Minister's announcement last night that these businesses will be closed until at least February half-term in order to help control the virus.
The Local Government Association (LGA) welcomed the announcement of more funding and said that emergency grants such as this one have been a 'vital lifeline' during the course of the pandemic.
The £4.6bn grant is expected to benefit over 600,000 business properties, worth £4bn in total across all nations of the UK.
A further £594m is also being made available for local authorities and the devolved administrations to support other businesses not eligible for the grants, that might be affected by the restrictions.
'The new strain of the virus presents us all with a huge challenge – and whilst the vaccine is being rolled out, we have needed to tighten restrictions further,' said chancellor Rishi Sunak.
'Throughout the pandemic we've taken swift action to protect lives and livelihoods and today we're announcing a further cash injection to support businesses and jobs until the Spring.
'This will help businesses to get through the months ahead – and crucially it will help sustain jobs, so workers can be ready to return when they are able to reopen.'
Responding to the new lockdown grants, Cllr Richard Watts, chair of the Local Government Association's (LGA) Resources Board, said: 'Emergency grants have been a vital lifeline to businesses struggling and worried about the future. With the national lockdown set to add further pressures onto businesses, we are pleased that Government has announced this new scheme.'
However, Cllr Watts also warned that councils needed more details on how the scheme will work.
'Councils stand ready to work again to get this new Government funding out to businesses but need details on how the scheme will work and the funding to distribute as soon as possible,' he said.
'It is good that they will have discretionary funding also to ensure as many businesses in their area can benefit as possible. This amount will need to be kept under review to ensure it is sufficient to meet demand for support.'