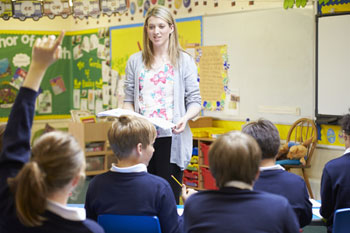 Local authority leaders have welcomed the Government's announcement of a £1bn Covid 'catch up' package to tackle the impact of lost teaching time.
The education secretary, Gavin Williamson, said £650m will be shared across state primary and secondary schools over the 2020/21 academic year.
A National Tutoring Programme, worth £350m, will also increase access to high-quality tuition for the most disadvantaged young people over the 2020/21 academic year.
'This package will make sure that every young person, no matter their age or where they live, gets the education, opportunities and outcomes they deserve, by spending it on measures proven to be effective, particularly for those who are most disadvantaged.
'The plan will be delivered throughout the next academic year, bringing long term reform to the educational sector that will protect a generation of children from the effects of this pandemic.'
Responding to the announcement, Cllr Judith Blake, chair of the Local Government Association's (LGA) Children and Young People Board, said: 'It is positive that the Government has announced this funding to help children catch up on lost teaching time.
'Teachers have done a fantastic job keeping schools open to vulnerable families and children of key workers during the coronavirus pandemic and more recently expanding schools to more pupils.
'Councils want to work with schools and government to help children catch-up on any school work they may have missed, and ensure as many pupils as possible return to school in September, as it is absolutely vital that children do not fall further behind in their development.
'We now look forward to seeing the guidance for this plan.'
Commenting on the funding announced, Kevin Courtney, joint general secretary of the National Education Union (NEU), said: 'This billion pounds for schools in England is a welcome recognition of the importance of education.
'However, if social distancing is still required in September a full time return to education means Government will have to find extra education staff and extra teaching spaces.
'The Government must urgently engage with unions and others in the sector to plan for such a return - the National Education Union's 10-point-plan is a good place to start.
'The Government should right now be working on a Summer Holiday Local Offer, on delivering broadband to all those children who still need it and reading books to all children in receipt of free school meals.'