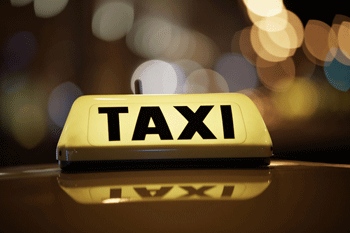 Local authority leaders have warned revellers of the dangers of unlicensed rogue drivers around Christmas time.
Bogus taxi drivers typically seek to cash in on demand during the busy Christmas period, with some offering lifts for as little as £5 on Facebook.
This harms the livelihoods of council-approved taxi and private hire vehicle (PHV) drivers. However, the Local Government Association (LGA) has also warned that it puts Christmas and New Year revellers at risk.
According to the LGA, unlicensed drivers will not have undergone background checks and may be targeting lone and vulnerable women.
They are also unlikely to be insured to carry passengers in their vehicles which could be in a dangerous condition.
'Using an unlicensed vehicle could put your safety in jeopardy and in the worst case scenario, could be the last journey you make,' said Cllr Simon Blackburn, chair of the LGA's Safer and Stronger Communities Board.
'No one wants their Christmas devastated by a car accident they could be uninsured for, or by a sexual assault by an unvetted driver, just because of the desire to get home quickly after a night out.'
'The message is clear, book your taxi before you go out, don't let alcohol cloud your judgement and steer clear of unlicensed taxis or offers of cheap lifts on social media, regardless of how tempting it may be when you just want to get home,' he added.