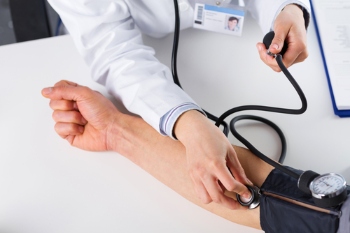 Local authority leaders have stressed the importance of NHS Health Checks as new figures reveal a relatively low take up of the service.
New data from the Office for Health Improvement and Disparities has revealed that between 2017/18 and 2021/22 over 10 million people were invited for the health check.
However, the same data showed that only about 4.5 million residents accepted the offer. This was in part due to the disruption of COVID-19.
Cllr David Fothergill, chairman of the Local Government Association's (LGA) Community Wellbeing Board emphasised the important role the NHS Health Checks play in public health.
'The NHS Health Check programme aims to prevent heart disease, stroke, type 2 diabetes, kidney disease and some cases of dementia among adults aged 40-74 years who do not have an existing diagnosis of cardiovascular disease, helping individuals understand their personal health profile, and offering the opportunity to detect risk factors early,' he said.
'Many councils are using the NHS Health Check to target individuals or communities at increased risk by focusing efforts among socio-economically disadvantaged communities, and using proactive outreach programmes to get into those communities who are less likely to attend their general practice.
'While we know there is still a lot of hard work to do to increase uptake, the NHS Health Check provides us with a real opportunity to help our local communities take control of their health and their future.'