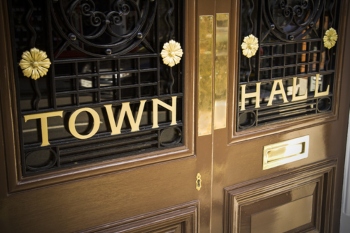 Local authority leaders have insisted that the Government must guarantee long-term investment for local services in order to ensure the country's economic and social recovery after the pandemic.
At its virtual Annual Conference this week, the Local Government Association (LGA) will launch its Build Back Local campaign to demonstrate the vital role councils must be able to play to help communities recover after COVID-19.
At the conference, the LGA will emphasise the important role that local authorities have played over the last year. However, they will also warn that councils face average extra annual cost pressures of £2.5bn just to maintain services at their current level of access and quality. Almost half of this total is related to adult social care demand and cost pressures.
In a release sent out ahead of the conference's start, the LGA said that if the Government is serious about 'building back better', then there needs to be long-term investment in local services. Councils also need to be granted more powers in areas such as education, special educational needs and disabilities, skills and planning.
'The past 18 months have been incredibly difficult for our communities, as well as being a defining point in our country's history. In this time the value of local leadership has been evident,' said LGA chairman Cllr James Jamieson.
'The COVID crisis has shown what we can achieve when Government enables councils to innovate and create new services locally. As we look towards the next phase, it is vital that councils are backed to lead the recovery and support our communities as we learn to live with the virus.
'Levelling up cannot just be a political slogan. It has to mean a radical reset of the relationship between central and local that leads to real change for people's lives. As we come through the most difficult period many of us have ever faced, our communities cannot afford us to miss this vital opportunity to build back local.'