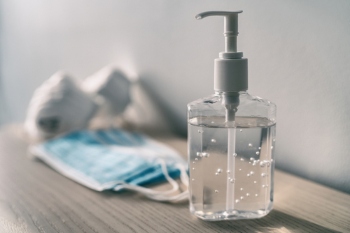 Local authority leaders and directors of public health have called for an urgent extension of local outbreak management funding to help cope with the rising rates of COVID-19.
The Government's Contain Outbreak Management Fund (COMF), which has provided £400m in funding to local authorities in England during the pandemic to help them reduce the spread of coronavirus, is set to end next week and the Government has not committed to a replacement.
While deaths from the coronavirus have decreased thanks to the vaccine, March has seen a rise in the number of people with COVID-19. There have been over 603,000 cases over the past seven days, a 36% increase on the previous week.
In response to the rise in cases, the Local Government Association (LGA) has urged the Government to extend COMF to help protect people in at-risk settings such as care homes and also to reduce staff absences and the disruption this brings to public health services.
'With time running out, it is vitally important that the Government extends part of the Contain Outbreak Management Fund. This will allow councils to respond to new variants, tackle outbreaks in at-risk settings and recruit and retain vital public health staff,' said Cllr David Fothergill, chairman of the LGA's Community Wellbeing Board.
'Using their local knowledge and contacts, councils have demonstrated that they are best placed to trace hard-to-reach cases whilst also tackling vaccine hesitancy in local communities. They have played a vital role in preventing the transmission of coronavirus and are keen to continue to work with UK Health and Security Agency (UKHSA) and the Government as we move to this new phase of the pandemic.'
To read more on COVID-19 funding visit The MJ (£).