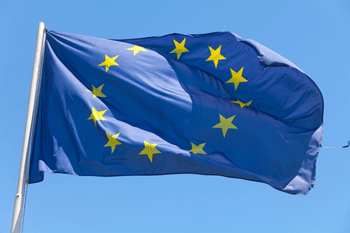 More than £8bn will be needed to replace EU regional funding after Brexit, according to local government leaders.
The Local Government Association (LGA) says money from the EU has been vital to create jobs, support small and medium enterprises, deliver skills, and boost local growth across the country.
In a report, Beyond Brexit, it says local areas across the UK had been set to receive a total of €10.5bn (£8.4bn) between 2014 and 2020 and it should be replaced as part of a 'locally-led successor to EU regional aid'.
Its says council leaders want to work with Government to avoid creating a like-for-like replacement of the current EU programme, which it says is often bogged down in bureaucracy and delay.
It wants to give local areas greater say over how to target a new and simplified regional aid fund to projects which will benefit local people and economies and support infrastructure, environment, enterprise and social cohesion.
Cllr Kevin Bentley, chairman of the LGA's Brexit task and finish group, said: 'Councils have used EU funds to help new businesses start up, create thousands of new jobs, roll out broadband and build new roads and bridges.
'Securing a Government commitment around this vital regeneration funding has been an important step.
'To further its devolution commitments, we want to work with the Government to help develop a fully-funded and locally-driven successor scheme with local government in areas of all types.'
'Current EU funding is allocated over a seven-year period. This long-term distribution must be maintained to allow for long-term planning. Funding must be easier to access and local areas need full control over how it is spent and what projects it is spent on,' Cllr Bentley continued.
'With national funding for regeneration increasingly being depleted, all local areas have become increasingly reliant on EU money and local areas are desperate to get on with creating jobs, building infrastructure and boosting growth.'