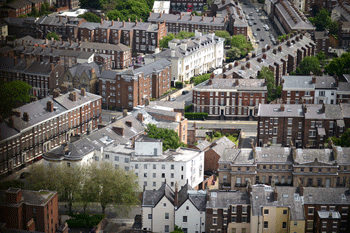 Councils will redevelop £13.5bn of assets by 2020, signalling a move away from selling off buildings and land, a new report reveals.
Public Land, Public Good, published by think tank Localis in partnership with property developer Cathedral Group, found that councils are looking to redevelop assets to drive revenue income as opposed to selling for one-off capital receipts.
However, it warns that up to £2.3bn worth of those assets could be under-sold if they were just 10% under-valued by councils.
The report, which has gained cross-party support, calls for a local authority 'hit squad' to help maximise returns on council assets. It says 5% increase on the £13.5bn assets set to be could produce almost £700m of extra revenue.
Alex Thomson, chief executive of Localis, said: 'As the report finds, it's vital that we get maximum use out of public assets – not just now, but for the long term benefit of local communities. Our research concludes that local government is ideally placed to catalyse the development of public sector land and assets in their area.'
Richard Upton, chief executive of Cathedral Group, warned that less than a year since of the sale of Royal Mail, public land could be the next national sell-off scandal. He also added the opportunity to use public land to reshape services and address the housing shortage was in danger of being lost.
He said: 'Public land is a vital asset for the whole country and we need to act quickly before we lose the opportunity to transform our town and city centres and provide much needed new amenities. Once this land is sold, it is gone forever.
'With the ongoing austerity, local authorities are being put under increasing pressure to make a quick buck, and many simply don't have the resources or expertise to work creatively with the private sector to keep land under public ownership.'