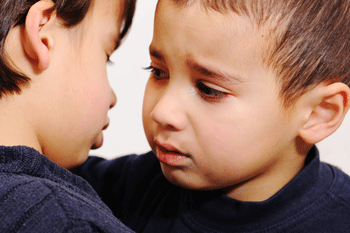 Hull City Council has announced a series of measures to improve children's services after Ofsted concluded that the experiences of children in care had 'significantly declined.'
The council's leader and chief executive yesterday announced that all cases are in the process of being reviewed to ensure that children are receiving the right care and protection.
A further £4.4m has also been committed by the council over the next year to help meet the escalating demand on children's services and to provide the additional capacity and resources needed to improve.
Ofsted's report, published in January, said: 'There is insufficient management oversight to challenge drift, and to ensure that all children receive effective care planning and appropriate responses to their needs.
'Managers at every level have been ineffective in recognising the extent of the weaknesses and impact on children.'
Inspectors also identified children in care 'who were at risk of harm during the visit, and this required senior managers to take immediate protective actions.'
The council has announced a new director of children's services and says it is working closely with its improvement advisor, with the Department of Education and with its regional children's services networks in other authorities.
'Our work to support children, young people and their families in Hull is paramount and today's report is obviously a huge blow,' said Cllr Stephen Brady, leader of Hull City Council.
'On behalf of the council, I sincerely apologise that these essential services are not achieving the high standards required and want to reassure our residents that our top priority is to improve them.'
The inspectors warned that 'risks to children are not well identified or well managed.'
'A poor understanding of child exploitation and risks outside the family, and an absence of multi-agency strategy discussions result in weak responses to children who are vulnerable to exploitation,' according to the report.
'Children who have gone missing multiple times continue to be at risk of harm, and there is insufficient use of risk assessments and safety planning.'
Cllr Brady commented: 'We are ensuring we have the right leadership, expertise and resources to support our staff and partners as we re-double our efforts to make the improvements needed and deliver the best services we can and that Hull's children and families deserve.'
Matt Jukes, chief executive of Hull City Council, said: 'We are deeply disappointed with the findings of the Ofsted monitoring visit. We completely accept their assessment and I apologise for the failings identified.'