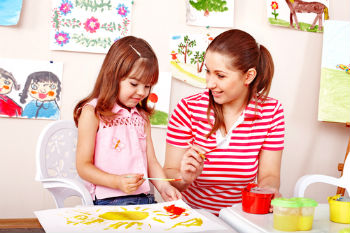 The cost of childcare for the youngest children has risen four times faster than wages since 2008, according to the TUC.
Its analysis shows that in England the average wages for people with a one-year-old child rose by 12% in real terms between 2008 and 2016, while childcare costs shot up by 48%.
The TUC says in some parts of the UK the cost of childcare has gone up even more – in London it has risen 7.4 times more quickly than pay, in the East Midlands seven times, and in West Midlands 4.8 times.
TUC general secretary Frances O'Grady said nearly a million working parents with one-year-olds had 'eye-watering' childcare bills and there was gap in childcare support until government assistance started at age two.
'Parents need subsidised, affordable childcare from as soon as maternity leave finishes to enable them to continue working, and so mums don't continue to have to make that choice between having a family and a career,' she said.